Dr. Edwina Stanley, Director


Dr. Edwina Stanley taught in the Sarasota schools for more than 20 years. She was an Assistant Principal at Sarasota High School for eight years, and retired as Assistant Principal at Booker High School in 2004. She received her Bachelor of Arts degree from Fisk University where she sang for 4 years with the internationally know Fisk Singers. While in Atlanta, Dr. Stanley studied piano with noted teachers Wendell Whalum and Joyce Finch Johnson. She received a Master of Arts Degree from the University of Northern Colorado and a Doctorate of Education degree from Atlanta University. She has served as accompanist for a number of choirs throughout the Southeast, and directed church choirs both in Georgia and Florida. In 2000 she joined the Carr Hill Singers, Dr. Buchanan's New York choir, on their highly successful tour of Vienna, Austria and Barcelona, Spain.


---

Marilyn Davenport, Piano Accompanist


A pianist most of her life, Marilyn began formal lessons at the age of 5 at the Mallette School of Music in Chicago Illinois. She continued lessons until she graduated from high school. During her high school and college years, Marilyn accompanied choruses and church choirs.

After graduating from National College of Education, Illinois, Marilyn taught primary school for 33 years. During that time music was a big part of her life. She has continued her association with church and community choirs.

In 2003, Marilyn and her husband moved to Lakewood Ranch. For several years, she was part of the music staff at St. James United Methodist Church. She has served as the music director at Horizons Unlimited Christian Academy in Sarasota and has worked with young people at the Tallevast Community Center. Marilyn is the accompanist for the Gulf Coast Community Choir.





---
In Memoriam Dr. S. Carroll Buchanan, Founder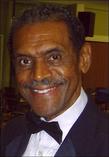 5/11/1927—12/19/2010
Founder and Director of the
Gulf Coast Community Choir 2000-2010
Dr. S. Carroll Buchanan received his musical training at the Juilliard School of Music, Columbia University, and New York University where he earned his PhD.

He also

studied with noted choral directors Hall Johnson and Edward Boatner, sang tenor with the Baltimore Singers and for four years performed with the Charioteers Quartet.

He has sung on recordings with a number of outstanding performers. Dr. Buchanan's credits also

include TV and radio.

A

retired educator, his students have

appeared on NBC's "Bell Telephone Hour" and recorded the album "Streets I've Walked" with Harry Belafonte.

In 2000 he retired the Carr-Hill Singers, his New York choir of 40 years, but revived them in October, 2009 and combined them with the

Manasota Choir to do a series of concerts

in Barcelona, Spain under the name The Carroll Buchanan Chorale.

He

is a composer,

arranger, and lecturer of music history, with a specialty in the music of African

Americans.

Some of his arrangements will be heard in the Gulf Coast Community Choir concerts.

Dr. Buchanan was a resident of Sarasota, Florida.
---